THE COFFIN CORNER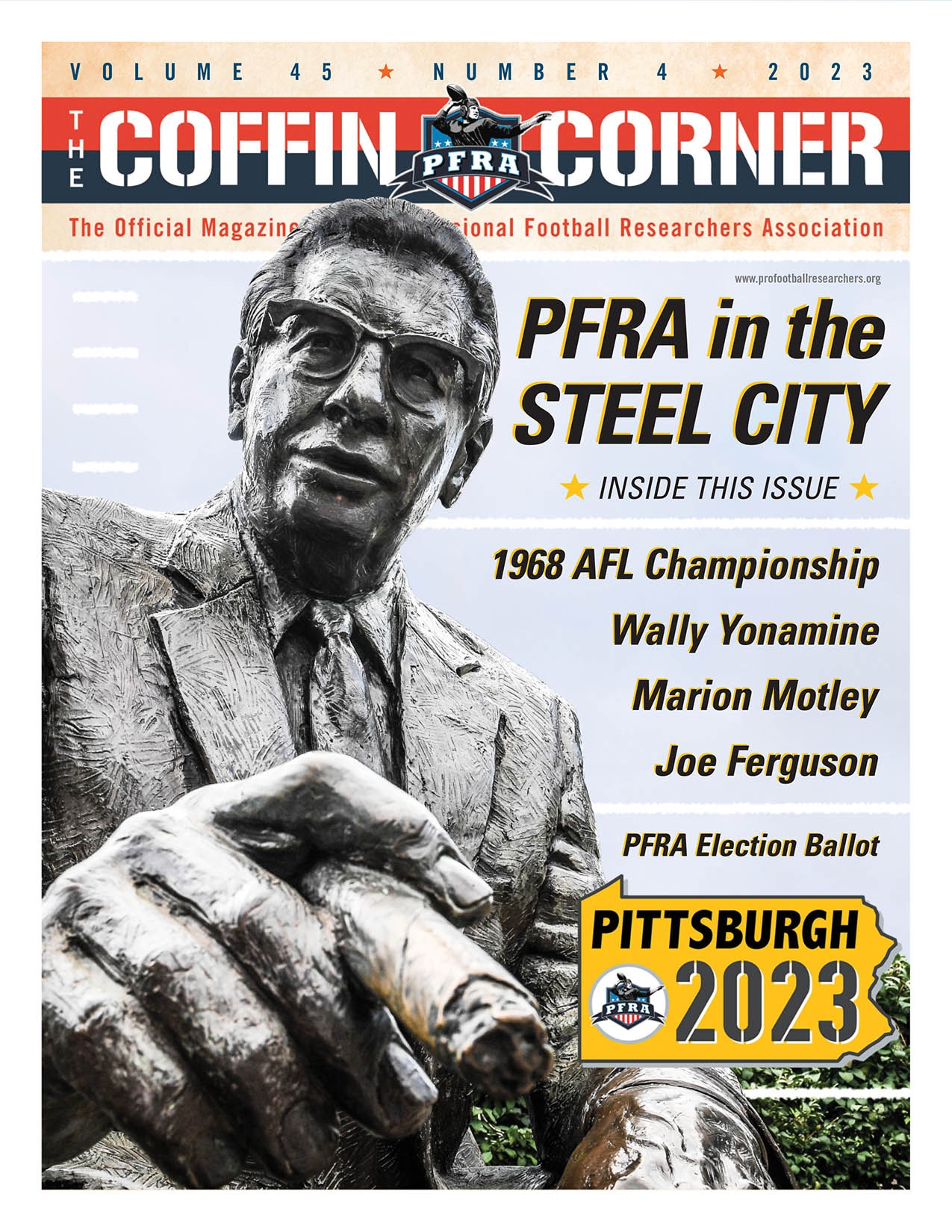 1980 | 1981 | 1982 | 1983 | 1984 | 1985 | 1986 | 1987 | 1988 | 1989
1990 | 1991 | 1992 | 1993 | 1994 | 1995 | 1996 | 1997 | 1998 | 1999
2000 | 2001 | 2002 | 2003 | 2004 | 2005 | 2006 | 2007 | 2008 | 2009
2010 | 2011 | 2012 | 2013 | 2014 | 2015 | 2016 | 2017 | 2018 | 2019
PFRA members receive six issues of our official magazine, The Coffin Corner. Each issue is 24 pages crammed with pro football history: player biographies, team histories, stats, historic games, organizational news and more.
If you would like to submit an article for publication or if you are interested in advertising in The Coffin Corner, please send your inquiries to: Publications@profootballresearchers.org.
You can check here for advertising rates.